About Us
History of the Ship In Dock
Old of Dartmouth's Oldest Inns.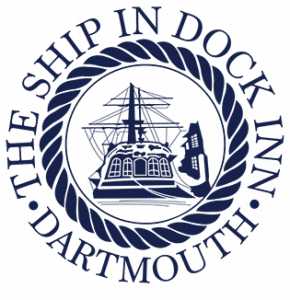 Our History
The Ship in Dock Inn has existed in Dartmouth at its location since 1656. This makes it one of the oldest Inns in town but not the oldest. The location, originally located opposite a dry dock of the town – now Coronation park, is where the name originally came from – The Ship was in the Dock.
The Inn boasts some very colourful history and whilst it has always been a public house in all of its previous variants, it has also hosted boarding rooms for Naval officers and students, a brothel for the visiting Naval officers and a hostilery of ill repute to others. There are also some more comical situations like it being a private residence in one part for a family that lived for almost 70 years without the brewery ever knowing…
The Inn has hosted many great Dartmouthian events and was the birthplace of the old Dartmothian's association in the Regatta of 1923, a centenary to be celebrated very soon. The 'old darts' still congregate every Friday for a meet up and still carry out their Regatta Race Day celebration every Friday morning of the annual Royal Regatta.
In recent years, the venue has seen extensive refurbishment of its guest areas and has seen its offerings changed from sports bar to Tapas Bar and back to a more traditional Inn. We believe in keeping the Ship sailing and making sure its heritage and longevity to serve continues for another 350+ years. It is with the support of the town's merry locals and generous visitors that we can keep this alive and continue to invest back into the fantastic building and its ever-growing legacy.
Visit our Historic Inn
Why not learn more about our History over a cool, refreshing pint!